For this month's Stories from the Field we talked to Carlos Chacon, one of our Excluded Workers Fund (EWF) navigators. 
As you might remember, a high demand for aid depleted New York's initial EWF Fund quickly, and many immigrant workers and their families were once again left out of receiving much needed financial aid. The NYC COVID-19 Immigrant Emergency Relief Program was created to provide direct cash assistance to those immigrant New Yorkers hardest hit by the economic crisis of the pandemic. 
The Center for Family Life is one of thirty-four community-based organizations working with the the Mayor's Office of Immigrant Affairs, the Research Foundation of City University of New York, and the Mayor's Office of Economic Opportunity to help make sure these funds reach those in need. 
Last week Carlos finished screenings for the third round of the Emergency Relief Program. The families and individuals Carlos talked to have been struggling – some of them lost jobs or had increased expenses because of the pandemic, and many were struggling to pay for food, make rent, and keep up with utility bills. 

These screenings are important, not just because they allow CFL to provide the neediest families with direct financial relief, but because they also allow CFL to connect families to other resources that might be helpful to them, and make sure they know that they are part of a community that is here to support them.
We are so grateful to have been able to work with the Mayor's Office of Immigrant Affairs to help implement this program, and it was an honor to have Commissioner Castro stop by our office last week for a visit.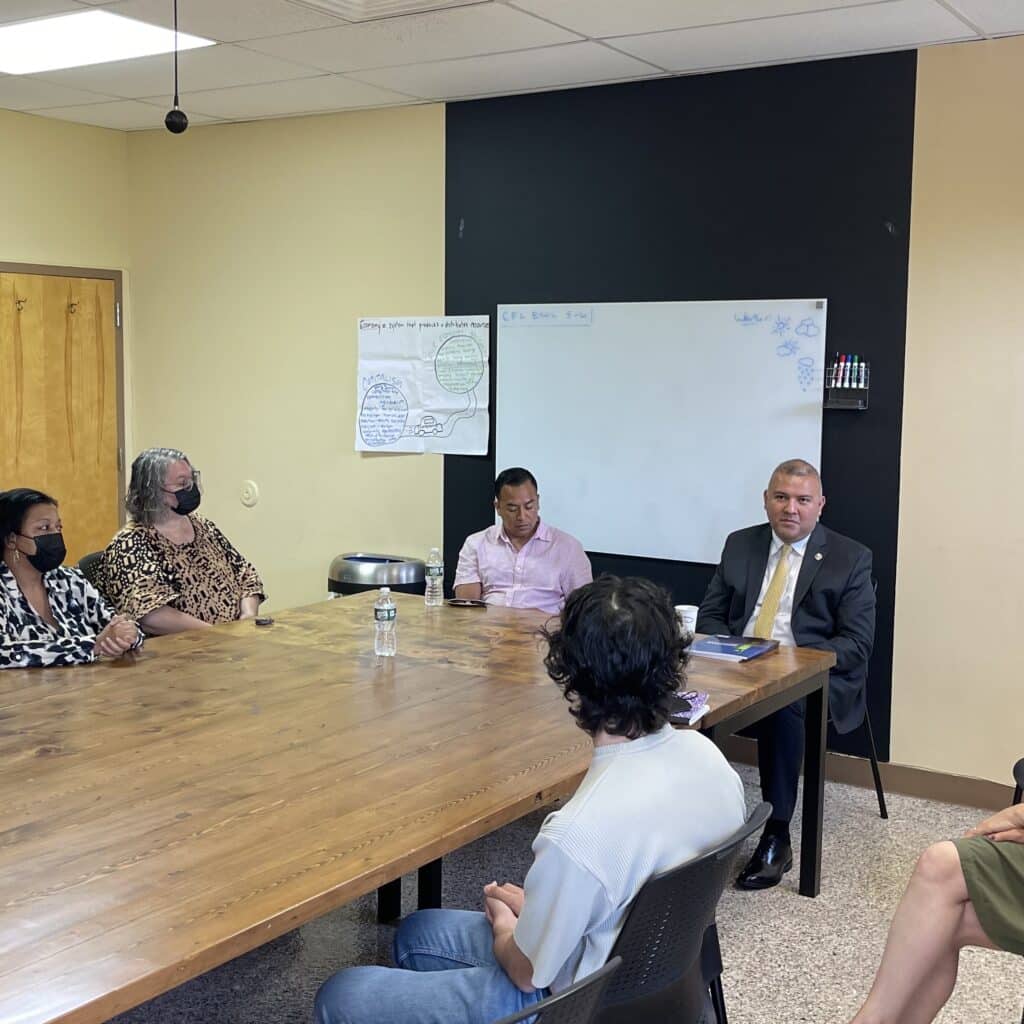 Thus far, the NYC COVID-19 Immigrant Emergency Relief Program has allowed CFL to provide 98 families with $1,000 each.
Immigrant workers kept our city running throughout the pandemic, and we will keep doing everything we can to support them in our community.