"Life Lines" Community Arts Project is a free, nationally-recognized year- round arts and leadership program for youth, ages 10-21, that brings together the arts, education and social work to engage young people in group experiences that promote individual growth, encourage mutual aid, develop leadership and build community.
Each year, Life Lines presents an improvisational play that brings to life the struggles and vitality of young people and families in our diverse neighborhood. Although there is a skeletal outline of scenes, there is no written script for the final show. Instead, the characters play out their situations in improvised dialogue that changes from performance to performance.
For the spring show, participants share their ideas, feelings and experiences with staff, which are then integrated into original pieces for the production. Students build their dance, vocal and improvisational acting skills before participating in a three-day rehearsal retreat in February in upstate New York to develop core content for the show. A second three-day rehearsal retreat in April brings together the dances, songs, ensemble pieces, scenery and props created by all of the Life Lines Groups and Troupes. Finally, after three months of intense creative collaboration and rehearsal, participants are ready to perform their final show in six matinee and evening performances for school and community audiences!
In celebration of Life Lines 40th anniversary, "TOGETHER ON 40TH" presents a glimpse into a lively 40th Street apartment building in Brooklyn, home to the extended León family and a few other "chosen" family members. We meet the four adult León siblings, their teenage children, the building super and his son, a neighbor who just moved in, and an up-and-coming social media influencer. We follow their day-to-day struggles and triumphs during the course of a school year as they encounter economic stress, manage their fears and anxiety, and navigate life transitions while striving to stay connected to the people they love. Family and friends turn to imaginative worlds and places of the mind to find levity and to fortify themselves to face the future.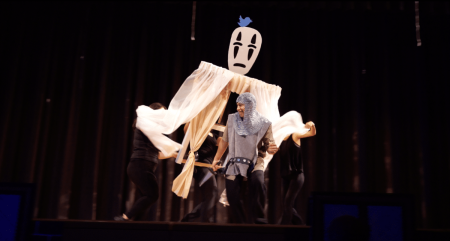 The scenes, songs, dances and fantastical departures from reality illustrate that relationships have the power to carry us through life's challenges. From our building on 40th Street, we see how individuals and communities– both here in Sunset Park and the world over– are sustained, nurtured and strengthened by the bonds we share with each other.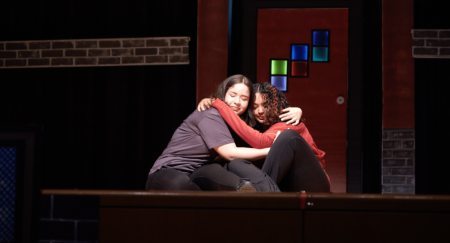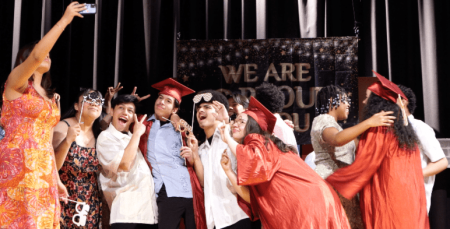 We are thrilled that our performances reached 1600 middle and high school students and over 500 family and community members. We are deeply grateful to our participants, parents, family members, school and community partners for joining us for this momentous milestone and for reminding us…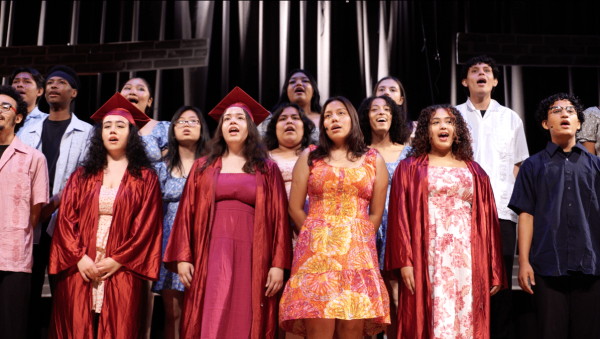 "We are strengthened by each other,
We are strengthened by our care,
We are strengthened by the moments that we share."
(lyrics from "I Will Be There" finale)